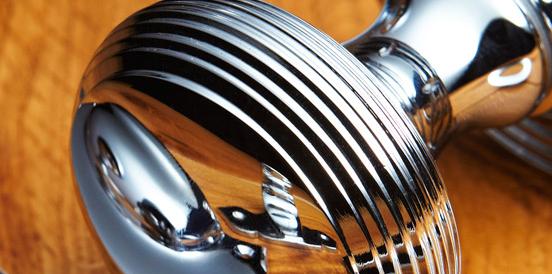 Croft is a family-run business that continues a long-lasting tradition of handcrafting and hand-finishing the highest quality architectural hardware.
Croft was established in 1972 and they have a long and distinguished family heritage. The founder's grandfather first started manufacturing and selling architectural hardware items in 1868. Five generations later, they are still based in Willenhall in the West Midlands, the historic heart of the British lock and hardware industry.
We are proud to offer Croft's complete, comprehensive range of British manufactured products, all of which are made by hand by highly experienced workforce. By combining traditional skills with modern manufacturing techniques, these craftsmen produce quality fittings that are built to stand the test of time.
Because each item is traditionally made and finished by hand, it is truly unique. And every item is individually quality checked at the end of the authentic manufacturing process - it doesn't leave the factory until they are totally happy with the smoothness of movement or the final finish.
Croft produce some of the most desirable door and window fittings available anywhere. All pieces are hand finished to your specification and these can be selected from the finishes menu as show in the image below. For more information on the finishes please click here to to visit each Croft's finishes page.